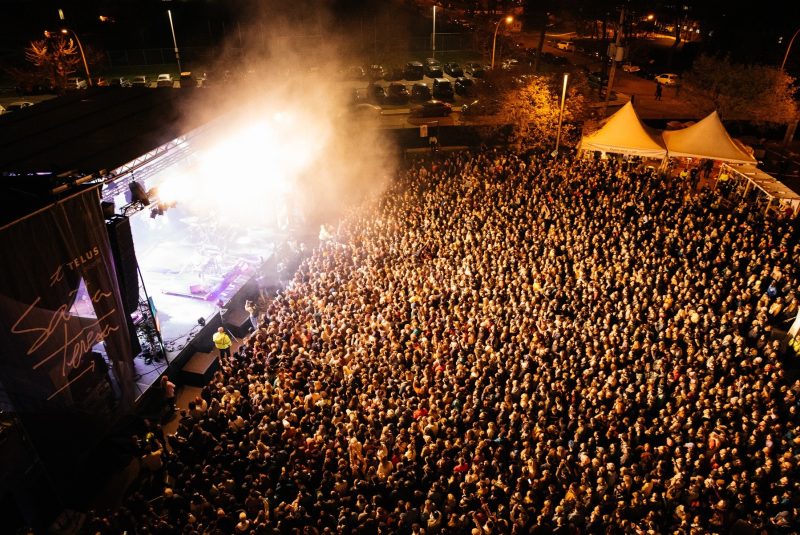 May 12 until May 14, 2023
You stand there in amazement as you gaze at a huge stage in the heart of the charming village of Sainte-Thérèse, where MGMT is playing their greatest hits. You've just come out of a bewitching Feist concert in a magical church, and you'll close out the evening in a tavern where you'll be body surfing to the sound of Chocolat, surrounded by colourful local characters, young and old. That's Santa Teresa Festival.
All You Need To Know
About the Festival Santa Teresa
Created in 2016 by two enthusiastic promoters based in Sainte-Thérèse and born from a desire to create a popular music festival on the North Shore of Montreal, Santa Teresa Festival has stood out since its first edition by presenting concerts in the splendid Sainte-Thérèse d'Avila Church. In 2018, the event's influence has expanded significantly due to the increased presence of international artists and benefits from the integration of a hip-hop scene much appreciated by young music lovers. The festival seeks to bring together in one place a young, hip audience moving outdoors from stage to stage, and an older audience more used to indoor shows. The greater Laurentian region is an important source of passionate music lovers which, combined with the Montreal area and the general public in the suburbs, allows the festival to benefit from a growing success, year after year.
À travers les yeux d'un artiste de la programmation 2021
Unique features
Music genre
Enjoy Laurentides Like Never Before