Recommandations
Preparing

well

for

a

festival:

a

must

for

the

seasoned

festivalgoer!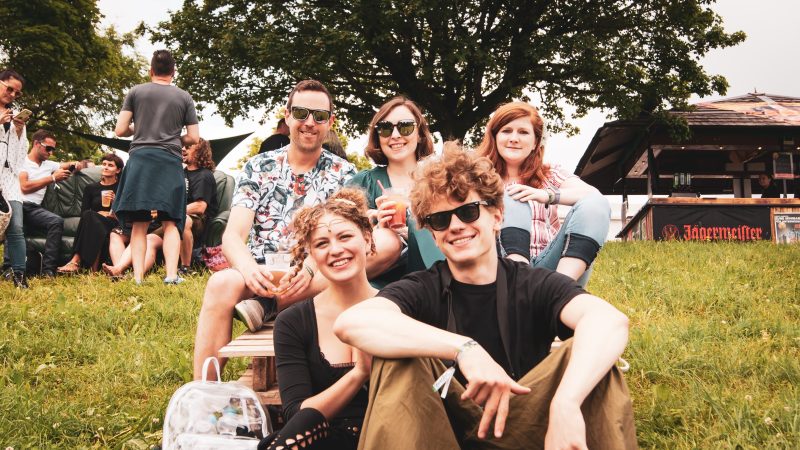 A festival can be a pretty rough experience for the unprepared festivalgoer. No matter the event, a lot of unexpected things can happen. With these recommendations, you'll be sure to have a good time without any nasty surprizes or unnecessary expenses!
Dress properly to have fun!
Before leaving, it's always a good idea to check the weather forecast. However, there are some essentials to consider: a hat, comfortable shoes, a raincoat, light clothing, and a jacket for cooler evenings. As for the raincoat, some fold up small enough to fit in a trouser pocket or fanny pack. You should always carry sunscreen, ID cards and some change. Above all, make sure you have a debit or credit card in your wallet, as many festivals only offer those two methods of payment. And remember that you might get tired of standing. If that is the case, bring a lawn chair to stay comfortable all day!
Accommodation for a good night's rest
With the growing popularity of festivals, it's becoming increasingly important to plan for accommodation during an event. To avoid many inconveniences, remember to book your accommodation. If you choose to camp, make sure you have what you need to be comfortable: a heater for cold nights, a sleeping mat, and warm pyjamas.
Eating well is essential!
A good cooler and a picnic bag will be your best allies. There's also one item that you absolutely must not forget: your reusable water bottle. Whether it's insulated, collapsible, or huge, it's up to you. As far as alcohol is concerned, festivals usually only allow drinks sold on the premises. This will help you to encourage local businesses!
Consulting the concert schedule to have a good time
It's important to check the schedule of shows that you don't want to miss. Some festivals have several artists playing at the same time, and sometimes the stages can be quite a distance from each other. Sketching out a schedule may seem like overkill, but it could save you a lot of grief if your friends or family don't have the same plans as you. Many festivals have apps that allow you to plan your schedule precisely, which makes things easier. If you're chatting with a friend about the previous show, you'll get a notification when the next concert's about to begin. This way, you'll be sure to see everything without sacrificing your peace of mind!
If you want to make sure that everyone has fun, it's also a good idea to bring mosquito spray.
Those are the basic principles to follow to get everything you'd hoped for out of a festival!