Buy local
Attending

a

festival:

A

great

opportunity

to

buy

local!
By REFRAIN
April 05, 2022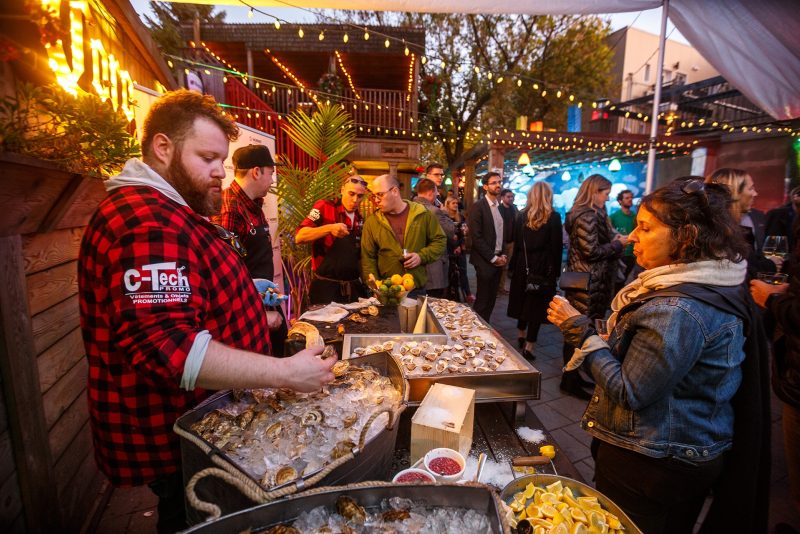 Festivals are not only a tourist attraction for the towns where they take place, as they encourage travel between regions, but they are also a great way to learn more about local products.
While you're at a festival, have you thought about buying some local products? Markets, hostels, restaurants, specialty shops and many more all provide opportunities to buy local.
Various initiatives have recently been developed to guide you through the range of options to buy locally. Of course, if you're lacking inspiration, a quick web search will turn up thousands of suggestions. However, the best way to get involved in buying local is to go and meet the shopkeepers. They are always happy to share their passion and tell you about their products and creations. No matter what products you are interested in, think about the fact that buying locally helps the local economy by employing many Quebecers and strengthening the regions' entrepreneurial culture. The increase in economic activity allows better access to quality products made here.
Buying local also has the advantage of being much less polluting, not only in terms of transportation – since products must travel shorter distances to get from producer to customer – but also thanks to laws that govern the production stages to manage the use of our natural resources, protect the fauna and flora and reduce the emission of pollutants.
That's why we invite you to buy locally the next time you visit one of our festivals. This way, you'll feel the sense of belonging that buying local generates, as well as the pride of attending concerts presented by local artists... and if one of your friends rolls their eyes because you want to stop on the way to buy local, tell them: "I'm doing my civic duty."