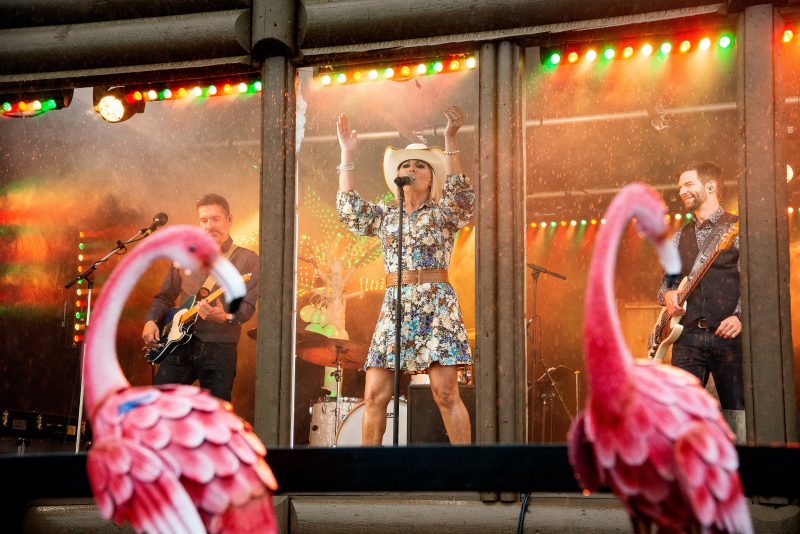 July 20 until July 23, 2023
You arrive in a Saint-Élie-de-Caxton campsite in the middle of summer, but it looks like it's December 25th. Santa Claus arrives with flip flops on a helicopter, a swarm of pink flamingos rubs shoulders with elves and fairies, and Brigitte Boisjoli is sings Christmas songs by the campfire. That's Noël dans l'camping.
All You Need To Know
About the Noël Dans L'Camping
Why wait until December to celebrate Christmas? With a family event offering many artists from the Quebec scene, both emerging and established, it is in Saint-Élie-de-Caxton that Christmas unfolds in the middle of summer! A joyful musical hangout, activities and animation of all kinds for young and old, a festive and really cool summer event, just like Québec's unique holiday season parties!
Unique features
Music genre
Enjoy Mauricie Like Never Before