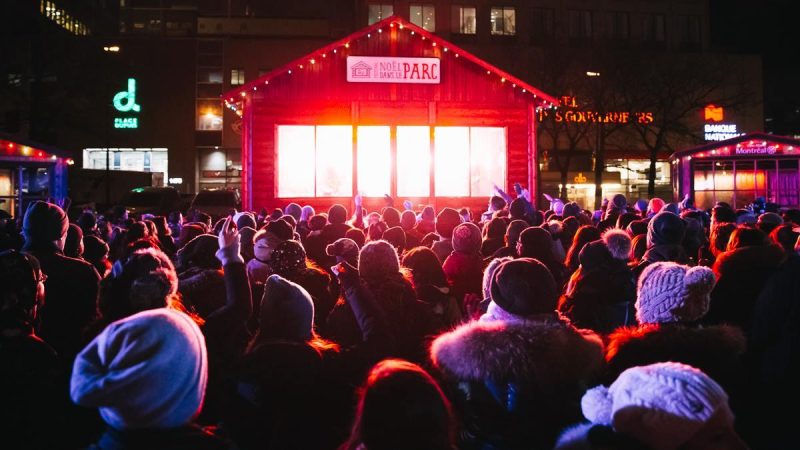 December 08 until December 31, 2023
Festival Noël dans le Parc
You walk by Place Émilie-Gamelin and as soon as you walk in, you feel the Christmas spirit bring out the kid inside of you. The majestic trees, the bright decorations and the cute cabins straight out of Santa's North Pole set the stage, where a lively DJ puts on a show. That's Festival Noël dans le Parc.
All You Need To Know
About the Festival Noël dans le Parc
Noël dans le parc is about creating a friendly Christmas village in a urban setting, a place to meet and share that reminds us of the spirit of friendship and conviviality. In the heart of this village, an eclectic program is offered to the public including several established and emerging artists, as well as a bunch of activities and entertainment for the whole family. A festive and inclusive event, accessible and free to the public!
À travers les yeux d'un artiste de la programmation 2021
Unique features
Music genre
Enjoy Montréal Like Never Before