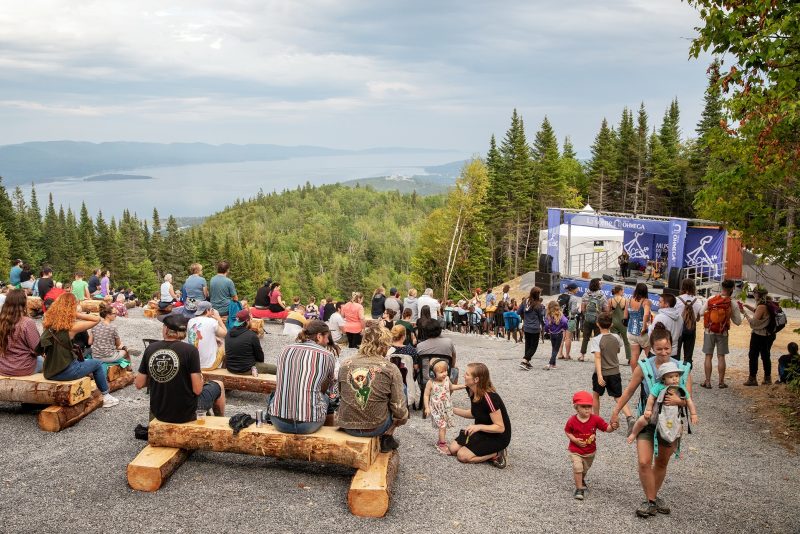 August 10 until August 14, 2023
Festival Musique du Bout du Monde
You get up in the middle of the night feeling excited. With your flashlight in hand, you head off with your friends towards Cap-Bon-Ami, where you join a small crowd already gathered. Out of the blue, you hear the voice of your favourite artist singing as the sun rises. The rays glowingly hit the cliffs and you see bird and seals in the distant sea. That's FMBM.
All You Need To Know
About the Festival Musique du Bout du Monde
The Festival Musique du Bout du Monde will hold its 18th edition in Gaspé from August 11 to 14, 2022. In a festive atmosphere in the heart of the breathtaking Gaspé landscape, festival-goers will enjoy four days of encounters and rich discoveries. One of the most beautiful places in Canada will be the setting for transcendent moments with a sunrise concert at Cap-Bon-Ami in Parc national Forillon, or a happy hour at the top of Mont Béchervaise with the help of a ski lift. A perfect place for musical discoveries and to appreciate exceptional street artists, with family or friends, against the splendid backdrop of the Gaspé Peninsula!
Unique features
Music genre
Enjoy Gaspésie-Îles-de-la-Madeleine Like Never Before