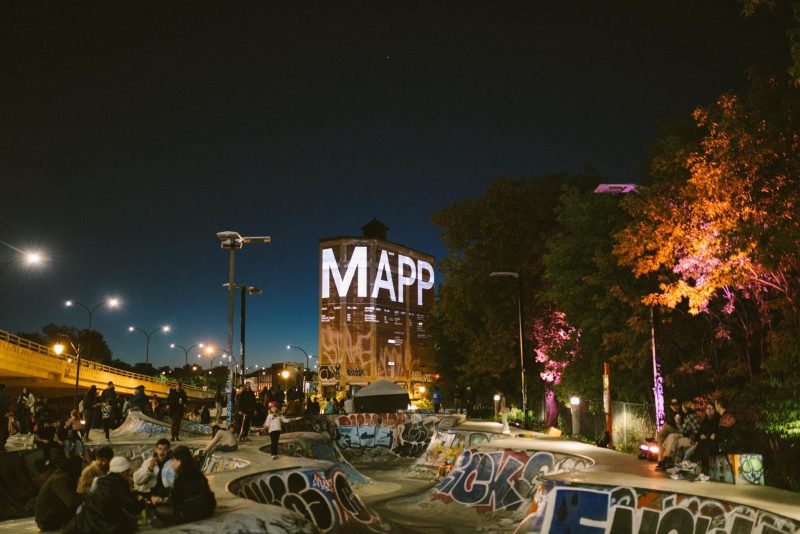 September 27 until September 30, 2023
Festival MAPP_MTL - Montreal International Projection Mapping
As you walk through Montreal, you quickly become aware of the captivating scenes that animate the city's surfaces when night falls. First you're skating with whales and sharks in Lafontaine Park and then you discover a jaw-dropping mural on the façade of the BAnQ. After that, you come across an amazing projection that brings the Million Tapis & Tuiles shop front to life, while a group parties right under the Van Horne Viaduct. That's Festival MAPP_MTL.
All You Need To Know
About the Festival MAPP_MTL - Montreal International Projection Mapping
Mapping is a medium which uses an endless variety of video projections to transform and play with spaces surrounding us. MAPP is a digital art event focused on projection mapping that transforms the city into a vast playground for local and international artists. The 6 editions of this annual festival as well as all the events proposed throughout the year are part of an inclusive and solidary wish, by promoting the accessibility to projection mapping and the passion of artistic exploration.
À travers les yeux d'un artiste de la programmation 2021
Unique features
Music genre
Enjoy Montréal Like Never Before