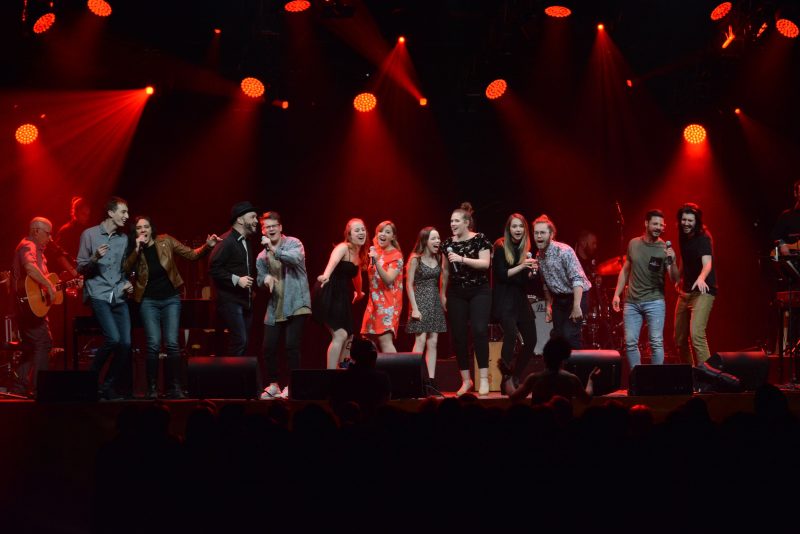 May 15 until May 21, 2023
Festival Le Tremplin de Dégelis
Despite your stage fright, you love it here. You've worked on this comedy bit for months, and you know it's going to be funny. You hold your sister's hand as she prepares to go on stage first to sing and perhaps win the musical portion of the competition. As the night unfolds, you gloat at the thought of meeting the audience after the show, even if it's just 500 people. That's Tremplin de Dégelis.
All You Need To Know
About the Festival Le Tremplin de Dégelis
The 22nd edition of the Le Tremplin de Dégelis festival will be held in May, 2022. Le Tremplin will allow festival-goers to discover the best up-and-coming artists in music and comedy, through 3 professional events where 30 emerging artists will present their talent before a jury. A program filled with festive and free activities will take place on the Temiscouata territory with happy hours, singing lunches and picnics, late night jams and a fundraising gala dinner featuring Jean-François Baril, Simon Morin and a variety of well-known artists. Le Tremplin is also an opportunity to enjoy the many attractions and tourist sites offered by the beautiful Bas St-Laurent region. From May 16 to 22, 2022, Témiscouata will be the spring most festive spot!
Unique features
Music genre
Enjoy Bas-Saint-Laurent Like Never Before