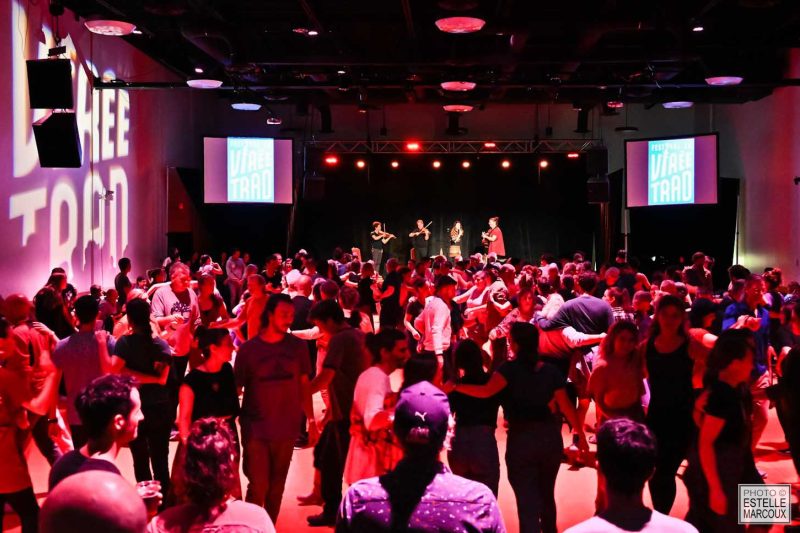 October 06 until October 08, 2023
It's Friday night and you're having the time of your life on the dance floor of the Gaspésie Congress Centre. You twirl, jig and laugh along with 300 other dancers, carried by the tunes of experienced fiddlers, while thinking of all the attractions you'll get to visit tomorrow in the charming little town of Carleton-sur-Mer. That's Festival La Virée Trad.
All You Need To Know
About the Festival La Virée Trad
From the 7th to the 9th of October 2022, the Gaspesian festival La Virée Trad will present its 21st edition, a living heritage event in which traditional music prevails. Over thirty activities for all ages such as traditional music, song, dance and storytelling events are presented both indoors and outdoors (MRC Avignon stage). The huge program also includes the largest public market in Gaspésie, a dance vigil, various workshops, an exhibition, conferences, an in-situ installation based on Micmac traditions and a youth programming to fill the eyes and ears of all festival-goers! Presented between sea and mountains, La Virée Trad is an opportunity to live the fall on a festive pace, in a friendly and family atmosphere. To top it all off, the bakery-pastry shop La mie véritable with its catering service will delight many with its delicious regional products!
Unique features
Music genre
Enjoy Gaspésie-Îles-de-la-Madeleine Like Never Before