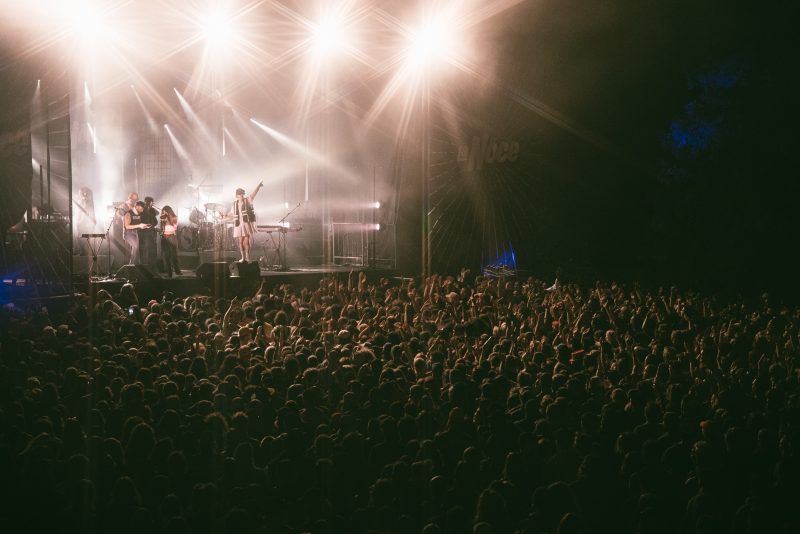 July 06 until July 08, 2023
You can't help it: dancing with your whole body, pressing yourself against the cheering crowd, while your favourite band sings a few feet in front of you. Your heart is filled with Saguenay pride and a summer euphoria that makes you fall in love with your partner all over again, as he dances next to you. That's La Noce.
All You Need To Know
About the Festival La Noce
La Noce was born of a strong sense of belonging to the Saguenay-Lac-St-Jean region. In the heart of summer, this music festival now recognized for its pastel look, offers a music program reflecting the vibrant Quebec culture, amplified with international accents. A multidisciplinary section including performances, cinema and visual arts completes the program of some fifty activities. La Noce is a summer party with a festive spirit!
À travers les yeux d'un artiste de la programmation 2021
Unique features
Music genre
Enjoy Saguenay-Lac-Saint-Jean Like Never Before