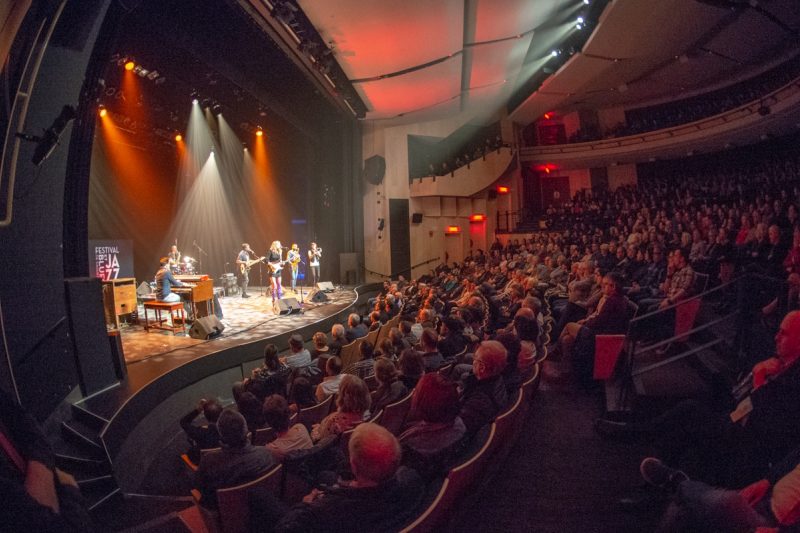 April 23 until April 27, 2024
Festival Jazz et Blues de Saguenay
You're walking along the Saguenay River on a beautiful April day, and suddenly the sound of jazz draws you to Racine street. You stumble upon an imposing dome and decide to go in: to your surprise, a blues band is performing there and you let yourself be seduced by their melodic tunes and the singer's deep voice. That's Festival Jazz et Blues.
All You Need To Know
About the Festival Jazz et Blues de Saguenay
For twenty-six years, Le Festival Jazz & Blues de Saguenay celebrates the arrival of Spring with a huge selection of talented local and internationally renowned artists. The public is warmly welcomed to the first jazz and blues festival of the season in Quebec, a journey of discoveries in the heart of a dynamic and festive musical program. Strong sensations in sight in Saguenay from April 28th to May 1st 2022!
À travers les yeux d'un artiste de la programmation 2021
Unique features
Music genre
Enjoy Saguenay-Lac-Saint-Jean Like Never Before