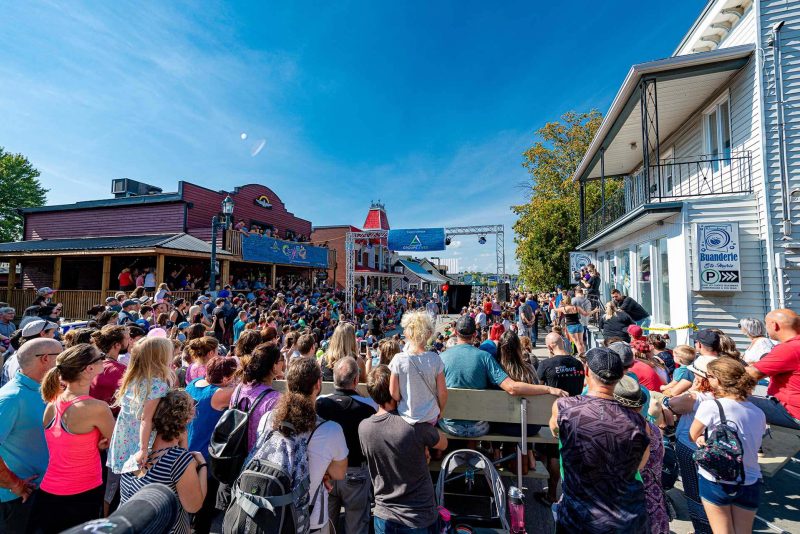 September 15 until September 17, 2023
CHAPO-Festival international d'amuseurs publics
You're strolling through the streets of Mascouche when suddenly you see a colourful character dressed in a straitjacket. He's hanging feet first from a crane with a rope on fire, the flames creeping towards him at an alarming pace. But as you start to panic, he's already escaped, and your jaw drops. That's CHAPO.
All You Need To Know
About the CHAPO-Festival international d'amuseurs publics
CHAPO is an event dedicated to the street arts, featuring numerous professional artists and hundreds of entertaining and unforgettable artistic performances. Visitors will marvel at the acts of a multitude of street entertainers, including fire-eaters, acrobats, jugglers, magicians, contortionists, musicians, painters, visual artists and more! Visitors will also be invited to develop their skills by participating in cultural and awesome workshops. Access to the site is free and festival-goers will be encouraged to donate to the artists' "hat" at the end of each performance. Take a trip to Mascouche in September!
Enjoy Lanaudière Like Never Before