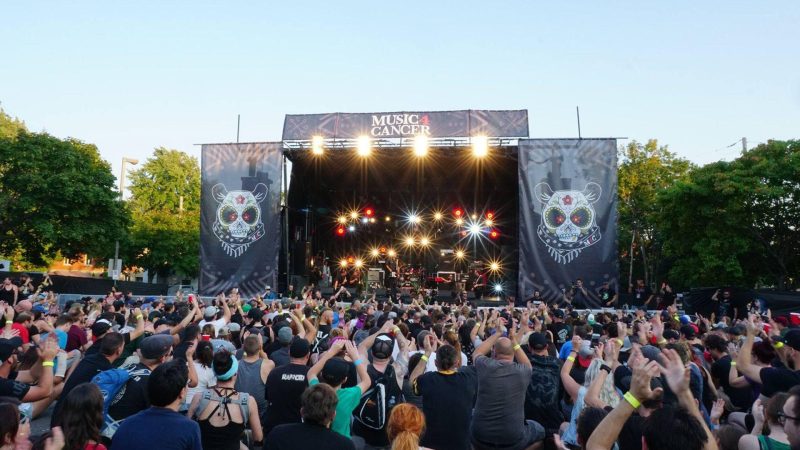 September 14 until September 16, 2023
Festival Music 4 Cancer (M4C)
You walk down a crowded street in the village of Sainte-Thérèse and suddenly you feel like you've travelled back in time. As soon as you set foot in front of the stage, you can't help but cheer, dance and sing the lyrics to the song La Rue Principale by Les Colocs. Who would've thought they could be brought back from the dead. That's Music 4 Cancer.
All You Need To Know
About the Festival Music 4 Cancer (M4C)
Festival Music 4 Cancer (M4C) will celebrate its 10th anniversary in 2022 and an ambitious program is expected to be released in April. The event is already announcing performances of internationally renowned groups (Canada, the United States, Europe), several Quebec artists and, of course, a fundraiser to support the fight against cancer. M4C also offers exclusive encounters of prestigious bands, cool secret concerts in selected shops in the Village, acoustic and private performances, but also food trucks and a great offer of microbrewery beers! See you in Sainte-Thérèse this summer!
Unique features
Music genre
Enjoy Laurentides Like Never Before