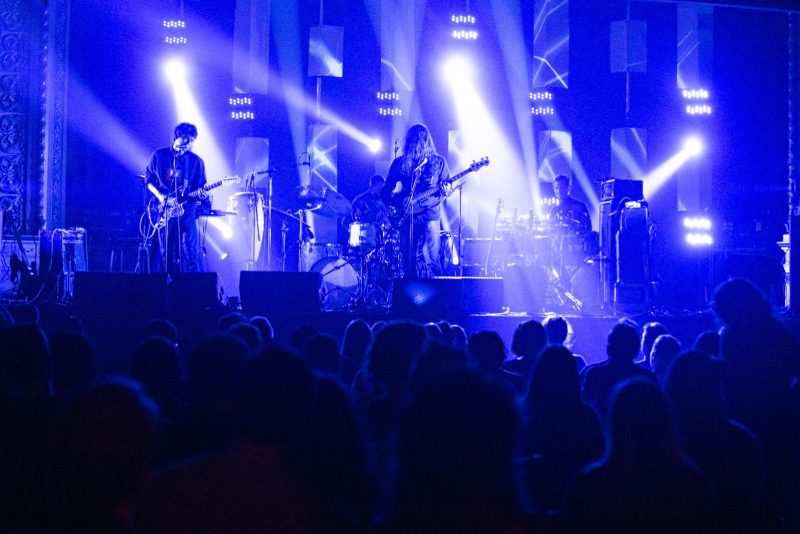 September 28 until October 02, 2022
Festival International de musique POP Montréal
You're walking through the Mile End late at night and suddenly the vibration of the bass hits you in the gut. You can't resist it, you follow its trail and as you turn the corner, you discover a massive party under the Van Horne overpass, where hundreds of city dwellers dance to the beat of a well known DJ behind the decks. That's POP Montreal.
All You Need To Know
About the Festival International de musique POP Montréal
2022 marks the 20th anniversary of POP Montreal International Music Festival, a major annual non-profit cultural event. POP promotes artistic diversity by presenting a wide range of emerging and renowned artists from around the world. In addition to a strong musical lineup, the festival offers a visual arts series, a symposium, fashion shows, a film festival, and the second largest arts and crafts market in Montreal: Puces POP and Kids POP. Pop Montreal also runs two venues: the Marché des Possibles (MDP), an outdoor public space offering a variety of free socio-cultural programming in the summer, and the Port-Royal in the Ahuntsic district, where various musical events are presented. POP Montreal holds events all year long!
Enjoy Montréal Like Never Before