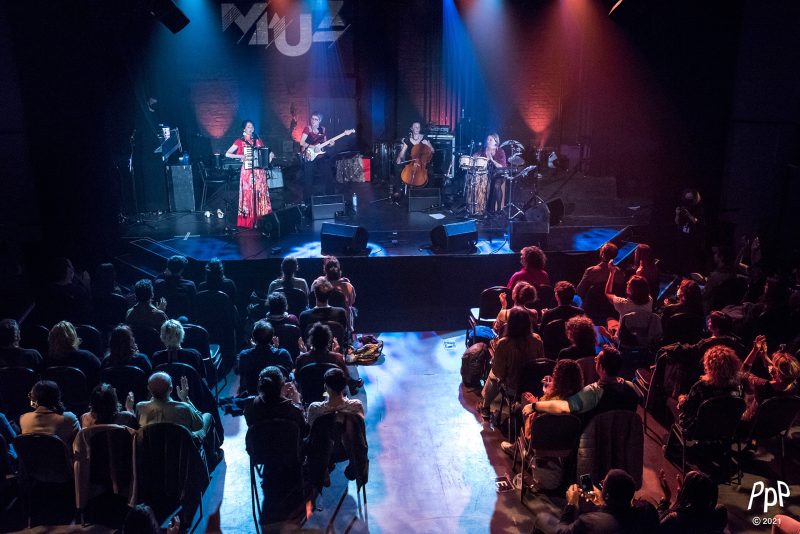 October 05 until October 08, 2023
You're surrounded by a raucous crowd at L'Astral, and you can't believe the artists' level of talent in comparison with the ridiculously low ticket price. There are musicians from everywhere: Quebec, Mexico, West Indies, Congo and Brazil. The quality of the music and the diversity here are simply incredible. That's MUZ.
All You Need To Know
About the MUZ
For the past 12 years, the MUZ festival, presented by Vision Diversité, has become a must-see event for cross-cultural music. Over the course of 4 consecutive evenings presented at L'Astral in the heart of the Quartier des spectacles, MUZ celebrates Montreal's talent and invites the public to fabulous musical journeys carried by a wide variety of local musicians. These showcase evenings, tinged with the diversity of musical horizons of professional artists from various backgrounds, unfold in an ambiance blending North American influences, world and Western music, as well as jazz and blues.
À travers les yeux d'un artiste de la programmation 2021
Unique features
Music genre