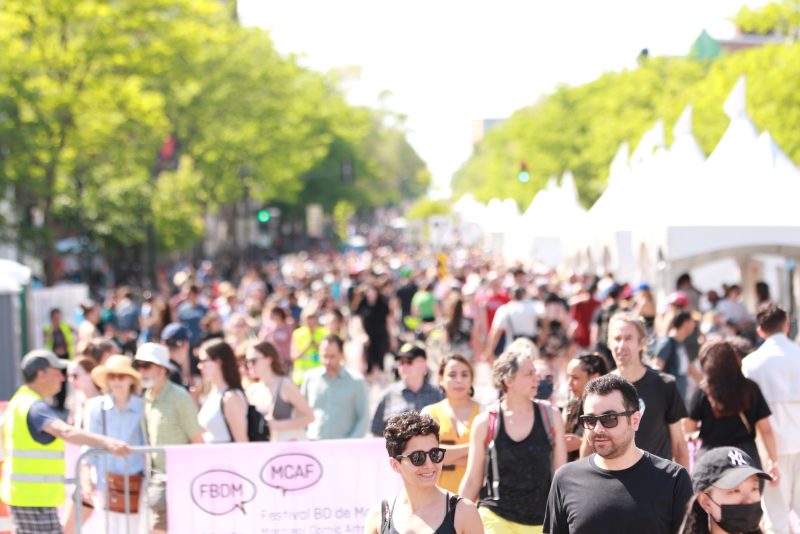 May 26 until May 28, 2023
You're walking on Saint-Denis street, and when you get to the corner of Gilford, you quickly find yourself immersed in the fascinating world of comic books. Local and international authors are there to warmly introduce you to the wonders of the ninth art. Despite the light May drizzle, you stay for hours, chatting and reading, fully captivated by their stories. That's FBDM.
All You Need To Know
About the Festival BD de Montréal
Le Festival BD de Montréal (FBDM) is a unique Montreal event whose main mission is to promote the art of comics and the people who create them. The FBDM's 11th edition will be held from May 27 to 29, 2022, and will be preceded by a day dedicated to professionals and a special programming as part of ''Mai, mois de la BD''. A big change in 2022, FBDM is changing its location! First installed in La Fontaine Park under huge tents, the FBDM will move to St-Denis street which will be closed to traffic for the occasion. This new site will give the FBDM greater visibility and better attendance while the closure of the street and the tents will allow the festival to maintain the friendly atmosphere that is so appreciated by the festival's public and the 9th art community.
Enjoy Montréal Like Never Before